Looking to add a historical theme to your special event at an affordable cost?
Make your occasion one to be long remembered – Hire the West Jersey Artillery!
See West Jersey's appearance on "A Taste of History" with chef Walter Staib
We are a Revolutionary War living history regiment that is comprised of historically accurate colonial soldiers and a beautifully constructed bronze cannon. Whether you want us for 1 hour or several days. We can provide anything from one uniformed soldier, to a full military encampment of colonial soldiers busily performing their duties, our showpiece cannon, Thundering Barbara loaded and fired for all to see, and campwomen providing camp life and cooking demonstrations.
We've performed at many sites and events, including the "Taste Of History" television series, special affairs, memorials, and at numerous historical locations that require the highest level of authenticity and professional experience. Historical personalities are available to hire alongside the West Jersey Artillery, such as Molly Pitcher, a true patriot from the 18th century who made a difference; Henry Knox, General and Secretary of War; and many others. For additional details and availability contact the West Jersey Artillery's adjutant, at:­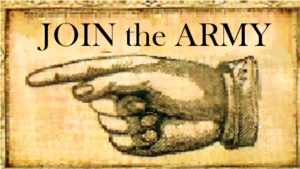 President, William McIlhenny
122 Mill Street
Moorestown, NJ 08057
856-914-1115
hogwashweb@yahoo.com